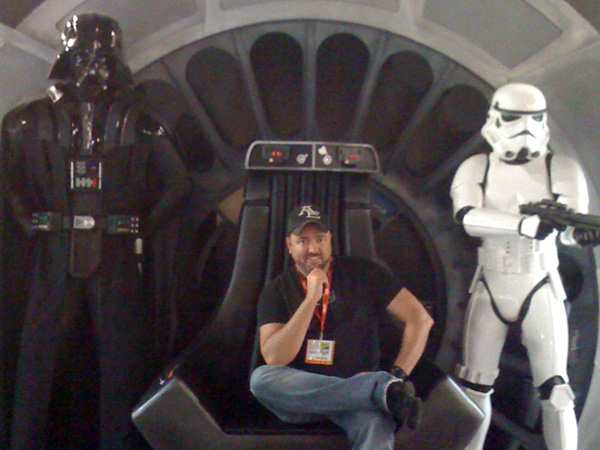 Friday, November 30th at 11:00 PM EST
Joe Corroney has been a licensed Lucasfilm artist since 1997 providing art for books, games, trading cards, comic books, posters and magazines in the Star Wars universe. After reviewing Joe's artwork bibliography you will think of him as the James Brown – "hardest working man" – of the art world of

super heroes, sci-fi, horror, fantasy and adventure

.

In addition to his huge professional and unpublished portfolio Joe somehow finds the time to teach.
Joe has been the instructor of the Comic Book Illustration Course at the Columbus College of Art and Design in Columbus, Ohio and taught the Ohio State University's Summer Comic Book Workshop. He is also a celebrity member of theFORCEbook.com. I originally met Joe on theFORCEbook.com via his posts and was lucky enough to meet him at Star Wars Celebration VI where I purchased his Star Wars Celebration VI Limited Edition Print which celebrates the 30

th

anniversary of Return of the Jedi. I also fell in love with other concepts he had on display that I had to purchase! I can't wait to talk to him about those pieces in particular as well as his vast body of work.
We will also, of course, discuss his Star Wars fanboy status, as well as his interest in many other fanboy pursuits. Not the least of which are Indiana Jones, Star Trek and more.
To celebrate the momentous occasion of Joe Corroney's interview on the podcast, November 30

th

at 11pm EST, we will have a special contest - Joe Corroney Custom Sketchcard Contest.
a Rafflecopter giveaway chosen by Random.org
the winner is theFORCEbook.com member...
TrenchRunRebels
POST
on theFORCEbook.com before the podcast ends and you can still enter to win!
All you have to do is:
(1)
Follow Joe Corroney on theFORCEbook.com (Which means you must be a member.) before the end of the show on November 30th, and
(2)
Post the name of the Star Wars character that you would like to appear on your black and white sketch card to this theFORCEbook.com post.
It's that simple. Once completed you are automatically entered into the random drawing. The winner will be posted on the website at the end of the pre-recorded show.
Congratulations, Jason!
Our Guest:
Joe Corroney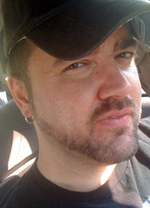 Other places you can find Joe Corroney on the web:
Website
Facebook

Twitter
theFORCEbook.com
Celebrity Member of theFORCEbook.com since May 16, 2012
Joe mentioned colorist Brian Miller who he has been working with now for years. Be sure to check out his work. When asked who his favorite artists were or who inspired him most, Joe had a list of incredible artists: Drew Struzan,
Ralph McQuarrie,
Jan Duursema (among whose creations include character Aayla Secura w/writer John Ostrander),
Dave Dorman,
Chris Trevis &
Brian Rood - to name a few.
Joe also mentioned that he would enjoy coming back to visit theFORCEbook Fangirls to join a Clone Words panel to discuss - what else - The Clone Wars. Stay tuned for his epic return.
Thanks again, Super Fanboy, Joe Corroney!
Your Hosts:
@strwrsgrl
- VIP Member of theFORCEbook.com since 05/07/2011
@mcjazzie
- VIP Member of theFORCEbook.com since 06/11/2011
Source: Corroney, Joe. "Bio/Credits."

www.joecorroney.com2012. November 1, 2012 <http://www.joecorroney.com/biocredits.shtml>.